Au pair Page
X
¡Las plazas son limitadas!
Introduce tus datos y solicita información o haz la pre-reserva.
Find out more
Thanks to this program
Learn
You can be part of an American family and return with perfect English.
Live USA
She lives for one year the American dream at a very low price, just 500 euros round trip flights included!
Make friends
With our social network contact Au pair in your area and make friends that you can travel by USA.
The requirements to participate are
Women between 18 and 26 years
Bachelor's degree or equivalent
Pass an interview via Skype
Provide the required documentation
At least 200 hours of experience babysitting
Is assessed to have a driving license
Program features
Expenses And conditions
Receive a weekly allowance and the host family will cover your expenses for accommodation and food. You will have your own room and flights back and forth are also included.
Support 24 hours in the United States
You will have direct contact with a person in your area in the United States that will help you in anything you need.
Exclusive selection of host families
We are obsessed with this work, they have very good references and sign a strict contract. The main objective is that you feel comfortable in your family and live a great experience.
Obligations and Rights
-Work maximum 45 hours a week. - -Disfrutarás A day and free media a week and a weekend full month. Two weeks of paid vacation. - You pay a training course whatever you want.
Mejora tu nivel de inglés, se parte de una familia americana y vive la experiencia de tu vida.
Es una experiencia que le recomiendo a todo el mundo, conoces otra cultura y otra forma de enseña

Estoy haciendo muy buenos amigos, los fines de semana organizan picnics con otros profesores y si

Lo que más me gusta es el grupo de niños que me ha tocado y el buen tiempo que hace en Destín.

Llevo un mes en un colegio de Glendale (Arizona), todo está siendo genial, los antiguos profesore

Hice muy buenos amigos y aprendí mucho inglés, obtuve el C1 a la vuelta.

Mi host family era de Seattle, me invitaban a muchos planes, esto me permitió integrarme rápido.

Let´s Live me puso en contacto con otras Au pair antes de irme y eso me ayudo muchísimo.

Mi host family era genial, todo fue muy claro desde el principio y mi host kids son maravillosos.

Estudie publicidad y he aprendido mucho sobre marketing digital (SEO, SEM, RRSS, etc)

Mis practicas fueron en NewYork, gracias a esa etapa ahora trabajo como directora de proyecto

Trabajaba en un despacho de arquitectura llamado studiosc y aprendí muchísimo

Hice mi práctica en Ritz Carlton en Florida, ha cambiado mi vida profesional

Cuando termine hice un road trip, visite 5 estados, fue un viaje increíble.

Estudie magisterio y era Group líder de un grupo de niños de 5 años, mejor, imposible.

Siempre he trabajado en campamentos pero nunca olvidaré el verano que he pasado en San Antonio.

Un verano que nunca olvidaré, voy a repetir seguro.

Trabajaba como monitor de tenis en California, pasaba todo el día hablando inglés.

Ya había estado en Florida estudiando pero no es lo mismo, esta experiencia te permite integrarte

Hice piña con mis compañeros en Hawaii, aprendí mucho inglés y he vivido una gran aventura.

Trabajaba en un parque de California, la experiencia está muy bien y el trabajo era divertido.
We give you references from the family that selects you
Why Let's Live with USA?
0
Job offers in the United States
0
Travelers who have chosen us
24/7
Costumer service 24/7 in USA
0
Members of our community
Join Let's Live USA
You have questions? Contact us.
Follow us on
Don't forget to follow us to be up to date about Let´s Live USA news
Ask us
Fill out this form and we will contact you as soon as possible.
Call us
If you prefer, you can contact us through our information phone
What are my obligations and responsibilities as an Au Pair in USA?
hanks to this program you will be a member of an American family. In return you help with child care for a maximum of 45 hours a week and 10 hours a day.
As an Au Pair your responsibilities are:
• Supervise children and play with your host family
• Prepare them breakfast and take care of meals
• Organize and clean children's rooms and their laundry.
• Bathe and clothe the children.
• Accompany children to school on foot or driving
• Help them with homework
• Go with your host family on trips and excursions
• Teach things about your traditions and culture.
• If there is a baby also you give him food and diapering
 
It has a minimum duration of 12 months and may extend it to 6, 9 or 12 months.
The US government stipulates that for the visa, the minimum for the time development of this program is 12 months. You'll have to know if you have that availability before starting the paperwork.
What are the differences between "Au pair" and a "nanny"?
• The two concepts refer to child care but it is normal that the Au pair comes from another country. Both parties view it as a cultural exchange. A different way to experience another culture.
• An au pair has experience in childcare but not engaged in it professionally. Unlike a nanny if their work.
• Nannies don't usually five family, likewise the au pair. This is a crucial part of the cultural exchange.
What do you mean when you speak of previous experience with children?
One of the requirements for obtaining a visa is to have two current references of unrelated persons who demonstrate your experience in children caring. You must have met at least 200 hours of child care in the last 3 years. It is not necessary that this experience is supported by a work contract, can be work as a babysitter, jobs in eaten, camps, etc. It is sufficient that the person responsible for children write you a reference.
Experience is the most important so you can access this program requirement. If you do not have to meet to gain more experience, if they do not fulfill all hours or have doubts, you can consult with us. This experience also serves you so you know if this program is the one that fits what you're looking.
How I can build this previous experience?
The simplest way is that you work as a babysitter, you can offer to care for the children of your neighbors, friends of your parents or anyone you know who have children. There are many pages where you can advertise your services to gain experience, if you do not know any. Contact us and we will inform you gladly all your options.
Another possibility is to make practices or seek work as volunteers in ong, kindergartens, schools, etc.
It is important that these two references you make them people who are not familiar. Children can not be older than 12 years. Usually experienced au pair looking for children 1 to 3 years 4 to 6 years
s, 7 to 9 and 10 to 12 years. The more experience you have and most varied much better because families often seek au pair who have experience with the same age with their children.
Do I need a driving license?
Yes, though is not one of the requirements of the program most families ask for it, so it's better if you have your permission.
Which should be my level of English?
You need to have an intermediate level of English. You should be able to hold a conversation with the family. One of the main advantages of accessing this type of program is to improve your level of English and will do so, but you will also have a number of responsibilities with the children and the family, so it is necessary and important that you and the family can communicate correctly and fluently.
To assure the family gets to know you and you to them, it is necessary that you may be able to communicate without problems. You must demonstrate minimum language skills. If you're not sure you have enough level of English, contact us and we will be happy to help.
May I choose the US city where the program will be held?
Let's Live USA works with many families in the different states so you'll have many options. Think that the most important to have in mind is to have a satisfactory experience is that lace perfectly with your host family. You'll spend a lot of time with them. We recommend you choose a family for complicity sit with them and not by the city or state where they are.
United States is a multicultural country with many things to offer. Any place you go will greatly enrich your whole experience. In addition, you have two weeks and paid an extra month so you can travel and see those places that are eager to learn.
May I go with my friend to the same area?
The most important aspect of the program is to enjoy the experience with your host family. The family that suits your friend might live very far from yours so this shouldn't be the purpose of the experience.
How can I meet people and make friends?
You will have many opportunities to make new friends. When you arrive and receive the training course you will meet a lot of au pairs who will be in the same situation as you. In the training course you will meet locals so you will not have difficulty in making new friends.
A part of the friends of your American family will do everything to make you feel at home.
Thanks to our social network and local events we organize with other au pairs in your area, you will meet people with whom you can travel and make friends for life.
What I have to do to participate in the program?
• The first is to verify that you meet the eligibility requirements.
• Fill your profile on our website: enter your information, add photos, videos… all the information you can.
• Attach the required documents (criminal records, references, medical certificate, etc)
• Personal interview via Skype with your personal adviser
What would be the interview abo
The main objective is to know more about your needs for us to use it as a reference to find a perfect family for you. This conversation will be in English and sort of a practice for when you have interviews with applicant families.
You can ask any questions you have and usually lasts an hour.
How long does it take to complete my application?
It depends on how long it takes for you to have your profile set. You will have to complete all the information and attach the necessary documents to participate in the program: criminal record, two child care references and one reference about you, medical certificate, signed contract with Let's Live USA, valid passport, driver's license and certificate degree (or other studies you have done later). Gathering and uploading the required documentation might take you around 10 to 15 days.
How far in advance do I have to start the process?
To avoid difficulties, we recommend you to start with the process between 2 and 4 months before the date you want to leave the United States.
Can I leave the program halfway through the process?
Your contract starts to be valid once we have found a suitable family and you have confirmed. Your contract is valid from that date until the next 12 months you will be living and staying with your host family.
If for any reason you decide to return to Spain halfway through the program it would be considered a breach of contract. Given the circumstances, you will have to meet the cost of the return flight. Before taking this decision, please contact us so we can both find a solution. The family is counting on you and will be a major blow for them and for children.
What does my family expects from me?
It is very important to understand the program and to know that the commitment is for 12 months. They hope that you can integrate into family life, you are flexible and can adapt to their rules and customs. It is one of the great benefits of the program: you can be part of an American family and make the most of their culture.
How are the families involved in the program?
Families are welcome, workers and decide to choose this option for their children to learn about other cultures. They want the best for their children and seek someone they can trust to help them temporarily.
Normally they receive each year an au pair so they are conscious of the conditions and the operation of the program and are eager to open their home to others. We conduct an exhaustive selection of families. They have been interviewed by a recognized agency by the US government that verifies that meet all the requirements to participate in the program.
How much time is needed to find a family after the application?
It depends on the number of hours you have experience in child care and age of the children with whom you worked.
When you complete your application your profile goes into a database where it can be seen by the host families. When there is family interested in the profile and who likes to meet you, we shall confine an interview so you can both see if you are compatible. It will be the best moment to ask any questions you have and to make the final decision. You will also coordinate the exact start date.
It would take between 2 and 8 weeks to find a family. Once a family is found, it would take at least one month to grant you a visa and have the chance to travel.
How can I prepare for my future interviews with families?
Before you have the interview with the family, we will you send you more information about them. This way you can see where they live, their hobbies and other details, and also, prepare different themes to have a very smooth conversation. In addition we will send you a dossier with the most frequently asked questions that families often do. Do not get nervous, be yourself and do not worry about making mistakes to express yourself, and you will see how the interview goes well.
We recommend that you ask them all the questions you have. The purpose of this interview is that you see if you are compatible and want to live this experience together. It is advisable to have a second interview to confirm your decision.
Is my family going to give me indications about when should I be home after going out?
If you would like to go out at night, is very common that the family give you indications about an hour to return home. Even if you're an adult you must follow their rules, especially at the beginning of your stay. They must careful and also take care of you to avoid that something might happen because you do not know the area. If you have questions about this issue it is important that you check before you go.
What happens if I have a problem during my stay in USA?
It is very normal that in the first weeks might be difficult. Everything is new for you and you will encounter many changes: new country, new environment, the need to find new friends and other situations. Accept this initial challenge and confront it. As time passes you will fit better to this new stage. Most au pairs recognize that although at first it was harsh, it has been one of the best decisions they have made in their life.
Create your own lifestyle in your new country and start living your American dream looking for things to do in your free time and make new friends. The local coordinator and the other au pairs in your area will help you adapt more easily.
If you feel sad for some reason it is advisable to talk to your host family, they want you to feel comfortable and help you in anything you need.
What if I end up not getting along with my new host family?
As mentioned in the previous question, beginnings are always a bit difficult. You must be patient and if there is anything you do not like or you have doubts, you can speak directly with the family. Sometimes cultural clashes can lead to misunderstandings. It is therefore important to have much communication with your host family.
In case you need help to handle an issue, you can talk to the coordinator of area to talk to the family directly.
As a last resort you can request a change of family when you've exhausted all avenues for solving the possible conflict. Family changes are always difficult for the children so you have to try to find an alternative solution.
Does Let's Live USA helps me to arrange the visa?
Yes, this program is organized by the US government. You need an accredited organization to gran you the visa. Do not worry because once you find a family, we will help you with the paperwork for you to get the visa.
Will I have a car at my disposal in the USA?
It's something that decides your host family. Some might have a car at your disposal and others might have to share with another family member. The same situation you might see in your family. To drive their cars is important to have it covered by insurance.
In case you have an available car is important to clarify certain things like who will pay for gas or if you need to wipe the car.
Should I open a bank account?
It is recommended. You can do it with your passport and the social security card will receive once you arrive in the United States.
What kind of course can I do in college?
This is one of the great advantages of the program. You have a paid course at a university in the United States. You can choose in which on you would like to enroll according to your interest. This will allow you to know the American education system, meeting people in the University and integrate a little more. When you arrive, your local coordinator will give information about the courses you can do. Your family pays the school fee (up to $ 500) that in most cases covers the whole course.
This is a mandatory requirement for the program development. At the end, is important to count with a certificate of the course.
At what age the age of majority is reached in the United States?
Contrary to what many people think in America you are considered an adult when you have more than 18 years but until you meet the 21 have some restrictions. For example, it is forbidden to drink alcohol, get into some clubs and others. Do not worry because there are many leisure plans if you can make, movies, bowling, cafes, etc.
How do I organize my vacation?
You are entitled to 10 days, 2 weeks of paid vacation. You can pick it up from 3 months. Talk to the family to organize and they have to find an alternative to help children in that time period.
It may be that the family goes on vacation and invite you to go with them. You must ask if that vacation is deducted from yours or are extra. In both cases you will continue to receive your monthly pay.
In addition you will have a month to travel once the program has ended. There are many groups that are organized au pairs to travel the United States during those weeks.
May I return to Spain on vacation?
Of course you can. There are some au pair that usually go home because they have exams or important family commitments.
Can I repeat the program in the future?
Thanks to the new rules, you can repeat the program but will have to meet a few extra requirements:
• Your first program is completed successfully
• Demonstrate that you have lived outside USA at least two years after completing the program.
• Continue to implement the requirements for participation.
You have questions? Contact us.
Follow us on
Don't forget to follow us to be up to date about Let´s Live USA news
Ask us
Fill out this form and we will contact you as soon as possible.
Call us
If you prefer, you can contact us through our information phone
You like children? Do you want to spend a year in the United States and return to a level of perfect English? To travel and make new friends? And all this for a very low price?
This is your program!
Spend a year in the US for just 500 euros. The program includes airplane tickets round trip and a lot of free time to travel around the country.
You don´t pay anything until we find you to the perfect family
Au pair
What includes does this include?
Family selection in USA tailored to your profile
Interview to prove your English
orientation workshop on program
Assistance throughout the process
Training Course Au pair in the United States
Room and half board during the training course
Participant Handbook you have all program information
Payment of the SEVIS fee
Document for the J1 visa (DS2019)
Flight tickets round trip
Transportation from the airport in USA to the home of the family
International Student card (ISIC)
Health insurance
Free accommodation in a single room with family and full board
2 weeks (10 working days) of paid vacation per year
Weekly pay between 150 and 200 US dollars
Payment of a training course of your choice valued in $ 500
You can travel by USA for a month when you finish your program
Contact and ongoing support with the local coordinator in your area
Organization of social events with other Au Pair once a month.
Emergency telephone 24 hours.
What is not included?
Visa issuance rate
* Limited places
Our places are limited! Click here and reserve your place
Meet people from the first day!
When you arrive, you will receive a training course about the program. All the Au pairs start at the same time and you will stay with them in the same hotel so you can make friends from day one.
This course lasts 4 days. You will learn about first aid techniques, American education, child safety standards, information on driving in USA, their culture and more topics.
Consult with us the next start dates. Remember to do the process in advance.
You have questions? Contact us.
More info
Click here and we will let you know why we are the best option to Au pair in the United States.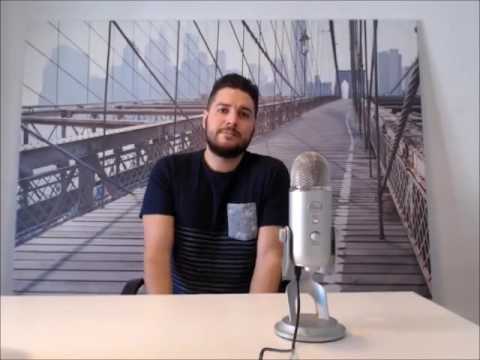 Ask us
Fill out this form and we will contact you as soon as possible.
Call us
If you prefer, you can contact us through our information phone.